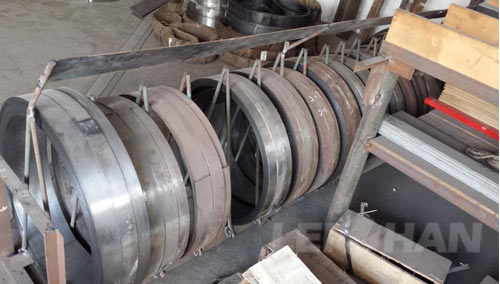 In order to keep the surface of the dryer clean and prevent the drying cylinder from wrapping when the paper breaks, a doctor blades is usually installed on the drying cylinder.
The doctor blades must also be installed on the cold cylinder, and it is preferable to be able to swing to prevent the doctor blades from wearing on the surface of the dryer cylinder, affecting the tape. When a doctor blade is installed on the upper row of drying cylinders, a bucket groove should be provided below the scraper rack.
What Material Doctor Blades Can We Supply?
Doctor blades are made of different material, different material doctor blades have different performance and service life. We supply: Nylon, polyurethane, high density polyethylene, phosphor bronze, steel band saw blade, etc material doctor blades, If you have any need, feel free to consult us: leizhanchina@gmail.com.