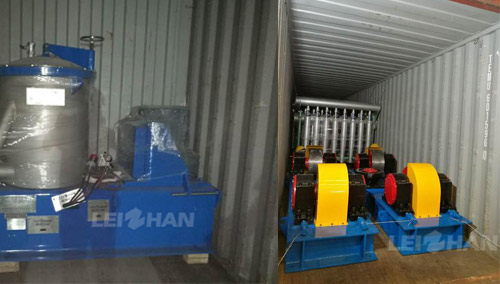 As China's leader of paper making equipment, Leizhan provides the whole pulping line of 150t/d packaging paper by use the wood pulp, white shavings as raw material.
Specification Of Wrapping Paper Making Line
Product capacity: 150t/d
Machine: M.C.Pressure Screen, Low Density Cleaner, Drum pulper and Double disc Refiner.
Place: Egypt
Time: May. 2017
Packaging Paper Pulping Line
1. Pulping: Raw material will be conveyed into Drum Pulper to pulping;
2. Screening: The waste paper pulp will flow into M.C.Pressure Screen to coarse and fine screening.
3. Cleaning: Using Low Density Cleaner to Remove the impurities in the pulp like gravel, scrap iron, dust and large ink particles.
4. Refining: Pulping stock use Double disc Refiner, to improve slurry beating degree to meet the paper making needs.