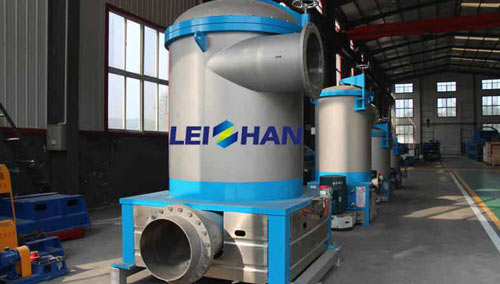 Mid Consistency Pressure Screen is a hot sale product in paper pulping line, mainly applied for coarse and fine screening of various waste paper pulp. Leizhan paper machinery improved technology continually, the advanced technology details are as below:
M.C.Pressure Screen Advanced Technology
1. Automatic oil injection device import from Korea, seal water flow automatic detection made in Finland.
2. The sensor is import from German, base of m.c pressure screen is folded up once.
3. Adopts Argon-arc welding, manual weld, the soldering is perfect. And the barrel is dull polish, which is very beautiful and has longer service life.
4. The whole barrel of screening machine is 304 stainless steel, which is anti-corrosion and wear resistant
5. Double mechanical seal, protect the inner bearing and dual protection, if one side was broken then another side can still running normally.
About Pressure Screening Machine
As we all know, screen basket is the quick-wear part, Leizhan provide the best quality screen basket for our paper maker friends. Feel free to contact us: leizhanchina@gmail.com