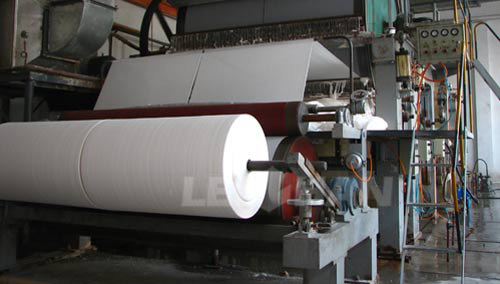 Leizhan is a professional Toilet Paper Making Machine manufacturer, we can design the different production capacity toilet paper machine for paper mill, no matter small or jumbo one.
The toilet paper machine can be divided five part: Slurry system, Wire Part, Press Part, Dryer Section, Calendering Part, etc.
Leizhan paper machinery supply hydraulic head box, cylinder mold, paper machine felt, press roll. felt leading roll, dryer cylinder, doctor blade, paper calender, paper sizing machine, reeling machine, rewinder, etc, all with high quality and low price, we will give as a present for corresponding paper machine quick-wear part.
If you have any need about toilet paper making machine or paper machine spare parts, feel free to contact us: leizhanchina@gmail.com.