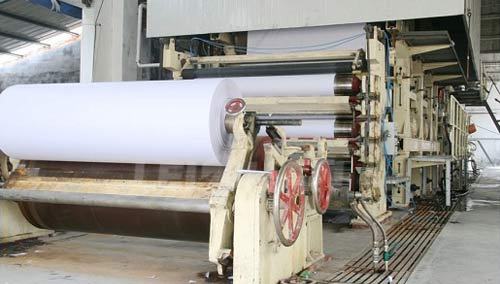 Tissue paper machine can used to manufacture facial/napkin/toilet paper, etc, Leizhan supply the complete set of tissue paper manufacturing machine, including tissue paper pulp machine and tissue paper making machine, the details is as below.
Tissue Paper Stock Preparation Line
Leizhan professional engineer can design the corresponding project according to your raw material, production capacity, budget, etc, try our best to supply you the best answer, which is lowest cost and high efficiency.
For tissue paper stock preparation line, the budget of pulp equipment is depends on what material do you want, such as the difference in carbon steel, 304 stainless steel and 316L stainless. Each material has their own advantage, paper making friends can decide depends on your actual need.
Tissue Paper Making Machine
Every single part of tissue paper making machine Leizhan can provide corresponding machine or paper machine spare parts, if you have any need, welcome to consult us: leizhanchina@gmail.com.