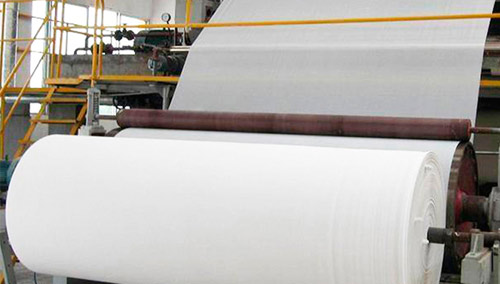 Unit toilet tissue paper making line equipment. Virgin pulp or waste white shavings as raw material, complete stock preparation line equipment can be provided by our company, from conveying equipment to final toilet tissue paper machine rewinder. Toilet paper pulping line process as below.
Toilet Paper Pulping Line Process
Virgin Pulp → Chain Conveyor → M.C. Hydrapulper → High Density Cleaner → Middle Consistency Pressure Screen → DD refiner → Conical Refiner → Inflow Pressure Screen → Toilet Tissue Paper Machine
Do you want to start toilet paper making business? Tell us your requirements to know more details. Email address: leizhanchina@gmail.com.