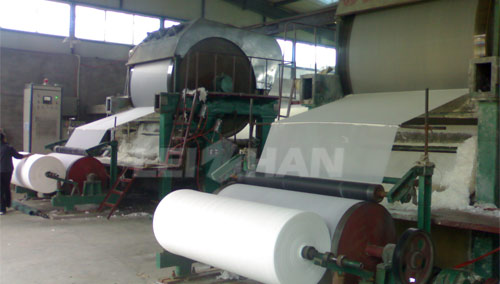 Toilet roll is the body paper to cutting the certain roll as customer's need, and different raw material toilet paper can satisfy different group's demand. Some people would like to use toilet paper as waste paper for raw material, but some like virgin wood. Leizhan manufacture these two raw material toilet roll manufacturing machine.
Toilet Paper Roll Making Process
The pulp from pulping line through Inflow Pressure Screen to Headbox or Cylinder Mould to the wire, some water can leak to the white water pool to recycle, and then go to press section and dryer section to dehydration, make it's dryness reach 92%-95%. After that paper reeling machine reel it to the roll, and rewinder machine cut it to corresponding length, this is toilet roll paper.
Any other details and questions, feel free to chat with us: leizhanchina@gmail.com.